Hands free tagging allowing complete hands-free access control, monitoring the whereabouts of assets.
Monitor the movement of high value equipment, such as laptops, seamlessly with tags to assign, identify, track, and audit assets. Imagine the impact on your business if a key is compromised.
We regularly tag sets of secure keys to prevent loss, theft, or any key compromises. As a person in possession of a secure key set walks through our RF field it triggers an alarm. It can trigger an external alarm or a trigger on the access control system. Strategically located in multiple locations if needed. Usually on the entry/exit points to a building, gatehouses, or any perimeter.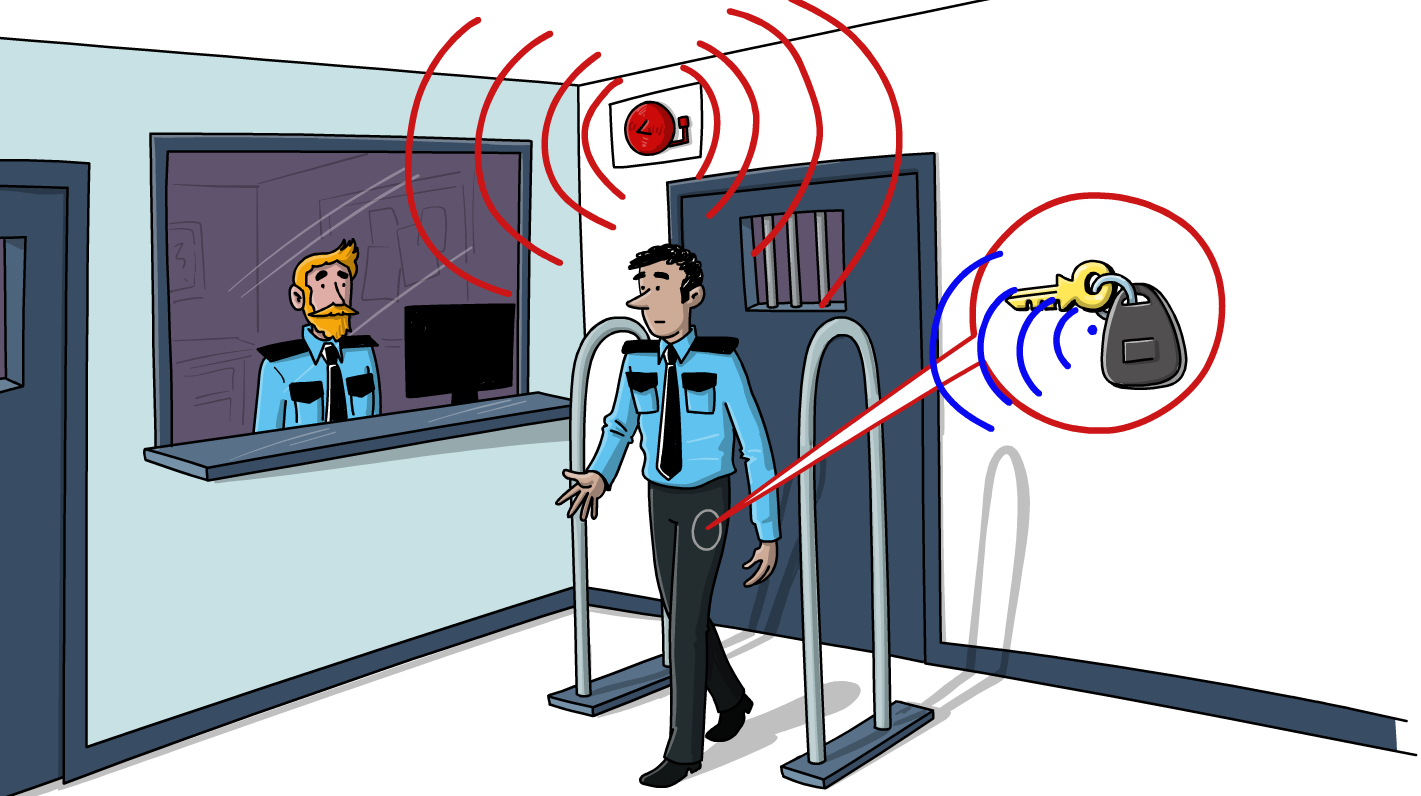 Our RFID technology can be used to control access to multiple rooms or buildings.
How does RFID work in asset tagging?
Using uniquely coded tags attached to any high value equipment or assets our RFID technology can monitor the movements of this property within any organisation preventing theft and making it essential for loss prevention. This solution can be monitored across multiple buildings if required. Our reliable RFID systems make it easier to administrate and monitor company property. Any equipment or articles can be tagged and monitored without any limits.
Where will I see RFID in asset tagging applications?
RFID is being used in a wide range of sectors including secure and high security environments. Currently used extensively in prisons, areas of high security, and care homes to keep people safe, our robust uniquely coded key tags ensure the alarm is raised before a costly compromise can occur.
Who uses RFID in asset tagging applications?
Asset tagging applications are used by small, medium, and large organisations, globally, with complete scalability.
Why should I use RFID in asset tagging applications?
RFID technology saves time and money. Asset tagging can prevent equipment theft, increase security, reduce the frequency of lost or misplaced items, and centralise data.