Create an intelligent parking system where the entry and exit of cars are monitored, with vehicle or driver identification, or both.
A common problem for many organisations is car parking and insufficient spaces. By applying RFID technology vehicles can also be tagged allowing for efficient car park entry and exit, controlling access through short-range, medium-range, and seamless long-range, driver and vehicle identification. By detecting available parking, saves time for people but also gathers data that can be applied to the management and planning to improve efficiency.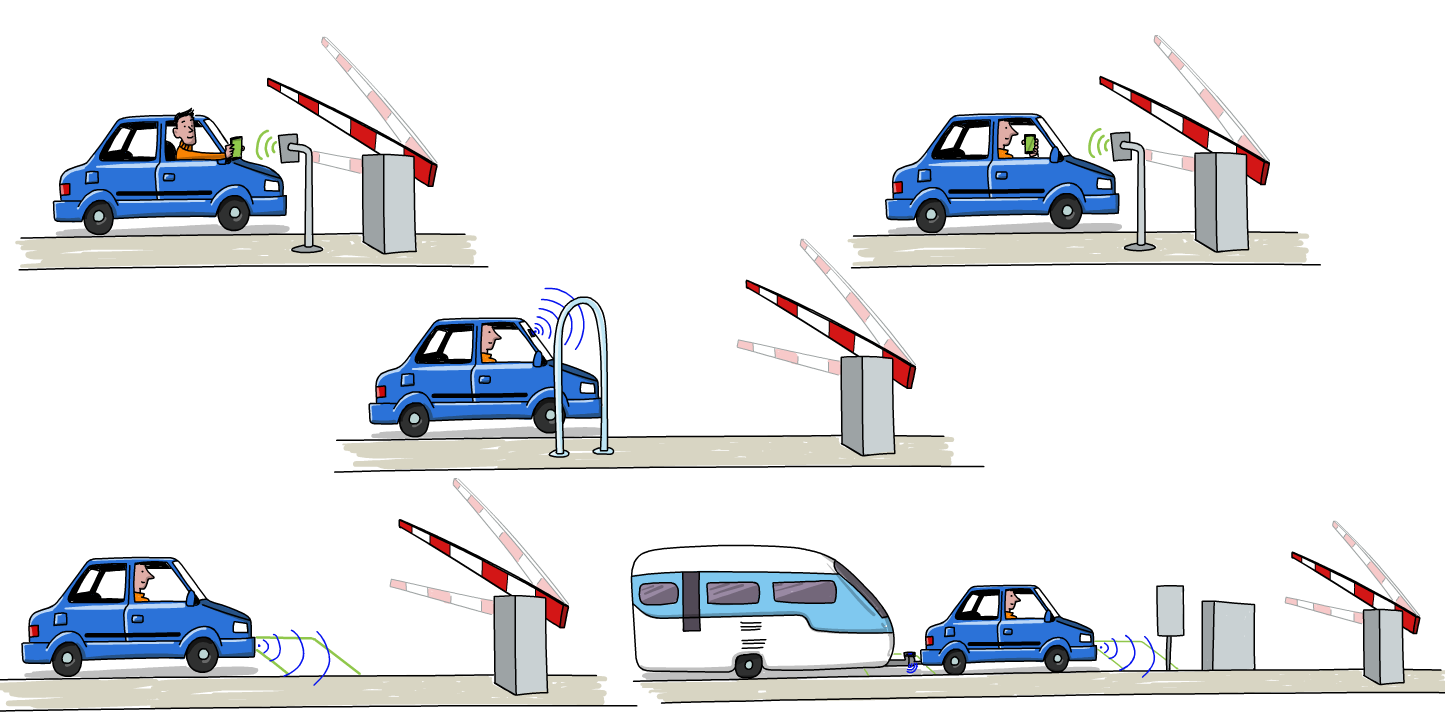 Our RFID technology can be used to create intelligent parking systems.
How does RFID work in car parking applications?
Our RFID technology provides multiple customised solutions for a multitude of car parking and vehicle access solutions. Starting from short-range proximity access where People present their tags to a reader. To seamless medium and long-range touch-free reading via the use of ground induction loops or aerial stanchions. Our vehicle solutions can be used for the single channel but also a double channel for vehicle entry and exit allowing for efficient direction sensing of vehicles. We also offer more complex tagging solutions of reading multiple people in vehicles and every kind of vehicle, even when towing another such as a caravan or trailer.
Single lane - Short range personnel
Single lane - Medium range Personnel
Single lane - Long range Personnel
Single lane - Long range Vehicle
Dual lane - Personnel
Dual lane - Personnel 2
Where will I see RFID in car parking applications?
RFID is being used by city planners as well as individual companies to address parking and security issues.
Who uses RFID in car parking applications?
Car parking applications are used by small, medium, and large organisations, globally, with complete scalability.
Why should I use RFID in car parking applications?
RFID technology offers improved efficiency, customer service, and security for your vehicles and those of your employees, suppliers, clients, residents, and visitors.