Injury prevention and automatic people registration for safety roll call through real-time alerts and accurate location information.
Mass evacuation is one of the key applications for our RFID technology which can read multiple tags simultaneously, at speed. When you need to know who or what has not left an area real-time data will let you know reporting on each unique tag.
Another key on-site safety application is using our RFID technology to help prevent injury to anyone working near hazardous equipment, automatically stopping machinery if it detects a person in the wrong place, such as a conveyor belt.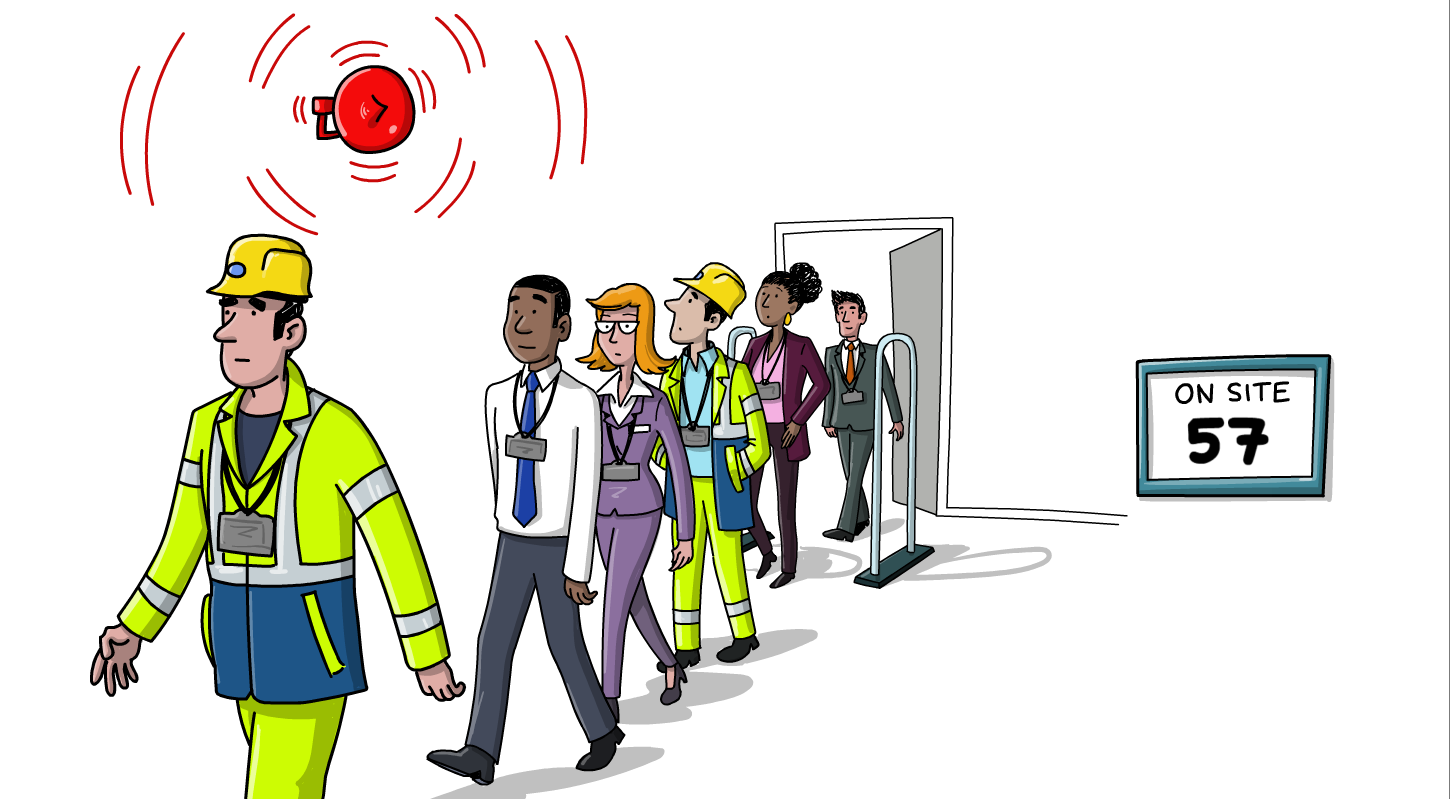 Our RFID technology can be used to prevent injury and act fast in an emergency situation.
In an emergency that requires mass evacuation, RFID technology can tag people to enable hands-free detection of up to 20 tags per second when your people need to exit a building or area swiftly. Our technology allows for live muster reports to be created. You will be able to know who and where everybody is located. Using our unique technology, we can create real-time alerts and accurate location information.
RFID also offers a simple solution to prevent accidents and protect your people. An RFID detection and alert system will sense the presence of people within a safety zone on and around a conveyor belt, for example, automatically stopping machinery if an unauthorized person is detected, even if they are unconscious.
Where will I see RFID in safety applications?
RFID is being used in a wide range of locations including manufacturing, transport, to logistics, and any hazardous environment.
Who uses RFID in safety applications?
Safety applications are used by small, medium, and large organisations, globally, with complete scalability.
Why should I use RFID in safety applications?
RFID technology improves safety by enabling you to act quickly in emergency situations and prevent injury.